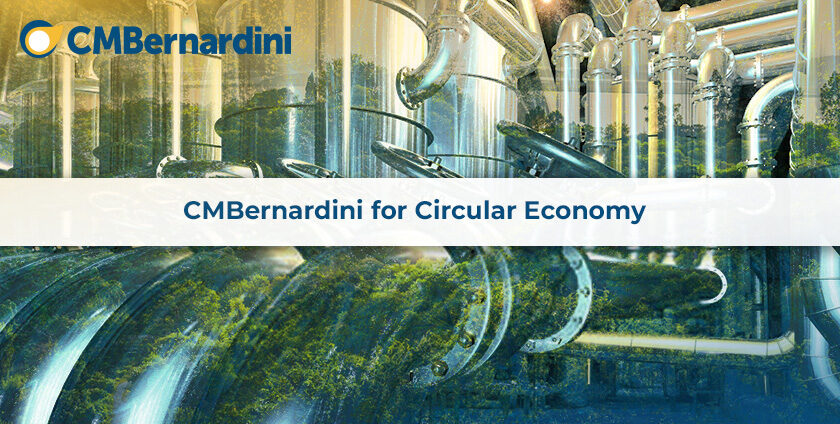 CMBernardini: a cutting-edge upgrade for a rendering plant in Italy
For a long time, we have started the path that leads to zero waste, to that circular economy within which everything is transformed and acquires value. The "Circular Economy" has always been featured in CMBernardini's corporate culture, even before its starting to spread all over the World.
The main purposes of Circular Economy are the extension of product life, the production of long-life goods, reconditioning activities, and the reduction of waste production. CMBernardini, following and developing the principle of Customer satisfaction, according to the real needs, providing tailor-made complete plants and add-on, has focused on plants efficiency (both old and new) and to the maximum reduction of waste, creating value from by-products and waste.
CMBernardini's R&D Department, through continuous studies on new technologies, enables the Company to remain always at the forefront of the Oils&Fats sector, with the aim of improving the sustainability of its processes, not only from both the economic and environmental points of view.
CMBernardini is therefore pleased to announce the signature of a new contract for the Upgrading of a Rendering plant, in Italy.
For this particular project, our R&D department – which is responsible for updating and advancing CMBer's know-how – focused on the following priorities:
– Highest product quality;
– Extensive process automation;
– Efficiency and energy saving;
– Regular & easy operation and maintenance
– Eco-friendly operation (zero emissions is the goal).
A tailor-made plant, designed to match Client's needs in terms of profitability, enhancement of the existing technology, operational optimization and a further step towards sustainability and respect for the environment.
With the acquisition of this new project, CMBernardini confirms its position in the development of energy from renewable sources and the protection of the Environment.
Follow us on Linkedin to stay up to date on our activities.
By:Roberto Bonsignore
0 comment